By Daria Tunca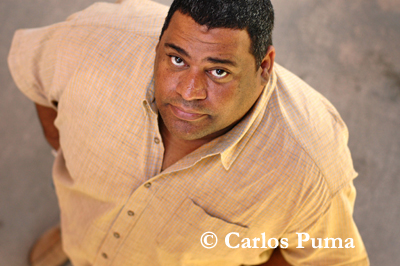 Chris Abani was born on 27 December 1966 in Afikpo, Nigeria, to an English mother, Daphne, and a Nigerian Igbo father, Michael. In 1968, young Chris, his mother and four siblings fled Nigeria to escape the Biafran War (1967-1970). They lived in England for three years, and subsequently returned to their home country, where Michael had stayed behind to work as a Red Cross official. Chris Abani would later recreate this important episode of his family history in Daphne's Lot (2003), an epic poem retracing his mother's life and also evoking, among other things, his troubled relationship with his violent father.
Abani started writing stories when he was six, had his first piece of short fiction published when he was ten, and wrote his first novel, a thriller entitled Masters of the Board (1984), at the age of sixteen. Because the narrative recounts the attempt of an ex-Nazi officer to seize power in Nigeria, the country's real-life authorities accused Abani of providing the blueprint for a failed coup against the Babangida regime in late 1985 – an absurd claim devised after the purported leader of the conspiracy, General Vatsa, was found in possession of the book ('A Reading by Chris Abani'). Following these allegations, the writer was sent to prison, where he spent a total of six months ('Author's Note', Kalakuta Republic, 9).
As Abani reports ('Chris Abani: Interview', Creativity in Exile), the publication of his second novel, Sirocco (1987), again elicited a violent reaction from the authorities. They destroyed all copies of the book, closed down the publishing house that had issued it and arrested the writer once again, holding him for a year at Kiri Kiri maximum security prison in Lagos. Upon his release, Abani resumed the literary studies that he had started at Imo State University, Owerri, but he did not cease to voice his dissent against Nigeria's military rulers. In 1990, the staging of his play Song of a Broken Flute, which challenged the regime's position on human rights, once more led to the author's arrest and incarceration. This time, he was sentenced to death without trial. He spent another year and a half at Kiri Kiri, among which six months in solitary confinement, and was eventually released thanks to his friends' financial intervention ('Author's Note', Kalakuta Republic, 9; 'Chris Abani: Interview', Creativity in Exile). He left for London shortly afterwards and, in 1999, fearing for his life, he moved to Los Angeles, where he still resides.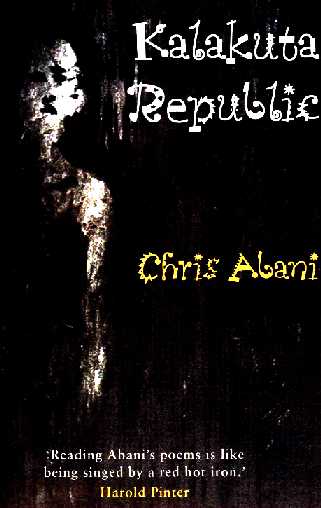 Abani's memories of his experiences in prison constitute the focus of his first collection of poetry, Kalakuta Republic (2000), which depicts events of extreme violence and provides haunting reflections on human nature, survival, dignity and redemption. In this regard, the volume anticipates some of the most prominent themes running through the writer's later work, including his novel GraceLand (2004), which features sixteen-year-old Elvis Oke, an Elvis Presley impersonator who tries to eke a living in Lagos. The narrative, often described as a Bildungsroman, alternates between the protagonist's past and present, and portrays his ambiguous sexuality and the moral choices that he repeatedly faces in the violent environment of Nigeria's largest city. Another of the novel's major topics is gender, a subject also at the heart of Dog Woman (2004), a series of poems inspired by a sequence of paintings by Spanish artist Paula Rego, and of Becoming Abigail (2006), a poignant novella featuring a teenager obsessed by her dead mother. Abigail, the fourteen-year-old protagonist of the narrative, is forced to move from Nigeria to London, where she is subjected to severe sexual, physical and psychological mistreatment at the hands of her cousin Peter. While the novella fiercely denounces men's exploitation of women, it can also be read as a highly ambiguous story of female empowerment, a complexity epitomized by the main character's violent rebellion against her aggressor, and by her final act of self-annihilation.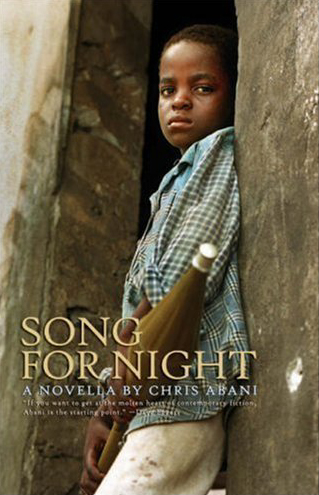 Only months after the release of Becoming Abigail, Abani published the collection of poetry Hands Washing Water (2006), which contains several pieces that assert the fundamental oneness of human experience. The long epistolary poem 'Buffalo Women' (31-50), in particular, tackles issues of gender and race, but also covertly addresses mankind's universal propensity for violence. The latter theme is further explored in Song for Night (2007), a novella set during the final days of the Biafran War. Its narrator, a child soldier called My Luck, has both suffered terrible atrocities and committed horrific crimes, some of which he enjoyed perpetrating. While the book is violent and disturbing, it also gestures towards the possibility of redemption, as suggested by its surprising ending.
Radically different in tone, yet equally subtle in its exploration of psychological wounds, is The Virgin of Flames (2007). The novel follows the meandering soul-searching of Black, a mural artist of Salvadoran and Nigerian descent who regularly dresses as the Virgin Mary, allegedly to serve as a model for his own artistic project. The novel, set in Los Angeles, probes the complex relationship between art, religion and sexuality.
After The Virgin of Flames, Abani once again returned to poetry with the collection Sanctificum (2010). The book, which draws mainly on the Catholic, Igbo, Yoruba and Buddhist spiritual traditions, is notable for its formal inventiveness and for the fresh perspectives that it offers on some of the recurring themes in Abani's work, including religion, masculinity and war. Shortly after Sanctificum, the writer published two more volumes of poetry: a collection entitled There Are No Names for Red (2010), which puts side by side thirty poems and their source of inspiration, a series of paintings by African American writer and artist Percival Everett; further, the Nigerian author released a compilation of long poems, Feed Me the Sun (2010), which features selected pieces from all his books of poetry from Daphne's Lot onwards.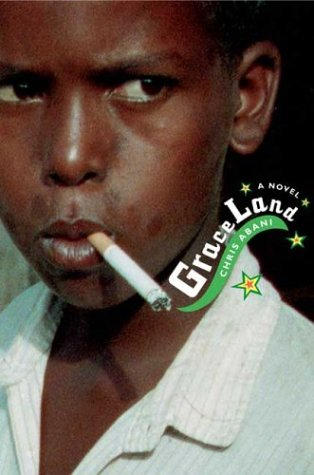 Abani's rich and provocative works have earned him many literary distinctions, including prestigious awards such as the Hurston/Wright Legacy Award (2005, for GraceLand) and the PEN/Beyond Margins Award (2008, for Song for Night), and several notable fellowships, among which the Lannan Literary Fellowship (2003) and the Guggenheim Fellowship (2009). In addition to his occupation as a writer, Abani works in academia. He used to be a Professor in the Department of Creative Writing at the University of California, Riverside, and is now Board of Trustees Professor of English at Northwestern University in Illinois. Finally, he is also active in the publishing industry, as the founding editor of the Black Goat independent poetry series, an imprint of Akashic Books whose title humorously refers to its creator's complexion, astrological star sign and self-avowed stubbornness ('Interview with Chris Abani', LiterateNubian).
If you wish to read a more detailed introduction to Chris Abani's life and work, you can request a free offprint of my 3,000-word article 'Christopher Abani' (Literary Encyclopedia, 2010) via the University of Liège's online repository ORBi (click 'request copy').
Sources
Abani, Chris, Masters of the Board (Enugu: Delta, 1984).
---, Sirocco (Nigeria: Swan, 1987).
---, Song of a Broken Flute, dir. Chris Abani (Imo State University, 1990). Performance.
---, Kalakuta Republic (London: Saqi Books, 2000).
---, Daphne's Lot (Los Angeles: Red Hen Press, 2003).
---, GraceLand (New York: Farrar, Straus & Giroux, 2004).
---, Dog Woman (Los Angeles: Red Hen Press, 2004).
---, 'Chris Abani: Interview', in Creativity in Exile, ed. Mike Hanne (Amsterdam & New York: Rodopi, 2004). DVD.
---, Becoming Abigail (New York: Akashic Books, 2006).
---, 'Interview with Chris Abani', LiterateNubian: An Oasis for All Writers, 2006. Accessed 24 November 2008. [no longer online]
---, Hands Washing Water (Port Townsend: Copper Canyon Press, 2006).
---, Song for Night (New York: Akashic Books, 2007).
---, The Virgin of Flames (New York: Penguin, 2007).
---, Sanctificum (Port Townsend: Copper Canyon Press, 2010).
---, There Are No Names for Red (Los Angeles: Red Hen Press, 2010).
---, Feed Me the Sun: Collected Long Poems (Leeds: Peepal Tree Press, 2010).

© 2011-2014 Daria Tunca. Please do not reproduce without permission.
If you use this bibliography for the purpose of academic research,
please kindly cite this website among your sources.

| | |
| --- | --- |
| Page hosted by the University of Liège | |